The Attorneys You
Want On Your Side
Expert Florida Lawyers
Schedule a Consultation
Florida Law Firm
Ansbacher Law serves the legal needs of individuals, businesses, condominium associations, and homeowner associations across several core areas, including personal injury, real estate, construction and development, business, litigation, and dispute resolution.

Our lawyers and licensed professionals bring years of experience to meet every legal need. With a history of results regarding personal injury, business law, and real estate matters, Ansbacher Law delivers. Every personal injury victim, condominium association, homebuyer, and developer is assigned a team of lawyers and professionals led by Florida Bar Triple Board Certified attorney Barry Ansbacher. Whatever the legal need, Ansbacher Law has the lawyers you want on your side.

We represent clients in state and federal court, and in mediation and arbitration proceedings. Ansbacher Law is proud to serve Floridians from our offices in Duval, Clay, St. Johns, and Orange Counties.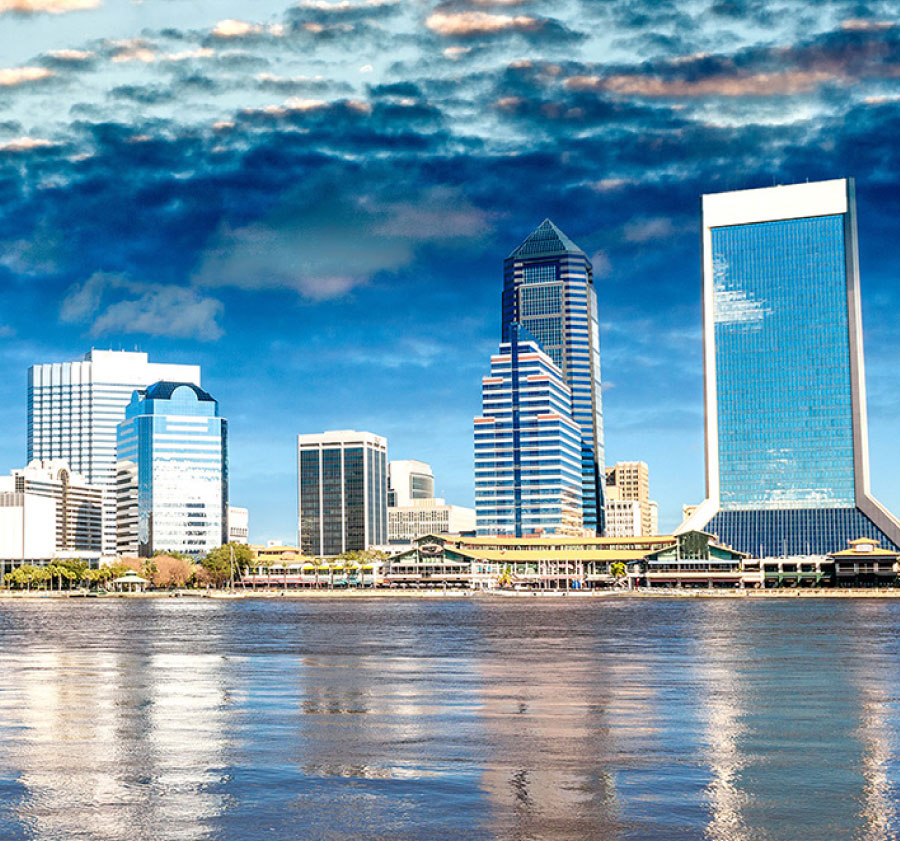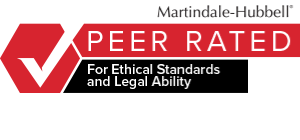 Our Practice Areas
Residential Real Estate & Title Insurance
Our attorneys represent buyers and sellers in a wide variety of residential and commercial real estate matters, from purchasing a new home to litigating complex real estate disputes. We are a licensed title insurance agent and work with individuals who are represented by brokers and those who are acting on their own.
Learn more
Board Certification

Specialized Expertise & Knowledge
Ansbacher Law is honored to have board certified expert attorneys at the helm. Barry Ansbacher is now the only attorney in Florida with triple Board Certification in Real Estate, Construction, and Condominium & Planned Development Law. Attorney Zachary Roth is Board Certified in Real Estate Law. All attorneys at Ansbacher Law are recognized by their peers as leaders in the legal community.
Learn About The Board Certification Advantage
The Ansbacher Law Team
Individuals
Ansbacher Law handles legal matters for individuals just like you. We are committed to guiding you through your legal matter and easing your stress. We listen to your concerns and provide the support and advice you need, every step of the way.
Businesses
Ansbacher Law provides strategic advice and counsel to businesses throughout Northeast Florida. Our attorneys understand that business issues and disputes can have serious consequences for companies of all sizes. We focus on resolving these matters quickly and effectively so our clients can move forward with their important business operations.
Condominium & Homeowners Associations
Ansbacher Law represents hundreds of condominium and homeowner associations throughout the North Florida area. Our attorneys work with professional association managers and the volunteer members who serve on association boards.
What Our Clients Are Saying
Above & Beyond
I worked with Barry Ansbacher and his team on a Construction Defect case in 2004 and 2005. Barry and his staff did an outstanding job. He went far above & beyond the call of duty in helping us out. Since that time Barry and his staff have handled other Construction Defect cases and in one…
Tim M.
Professional & Courteous
I'm a retired physician whose wife recently experienced a severe head injury. We consulted with Barry Ansbacher about the legal implications of this injury, that is, whether we had a legal case against those causing the injury. Mr. Ansbacher had an extensive consultation with us and was very professional and courteous. He answered all our…
Paul R.
Great Service & Friendly Staff
Very professional, great service and friendly staff. I highly recommend to see them on your next legal needs.
Gil M.
Very Happy
I used Ansbacher Law and was very happy with the way they handled everything for me. I would definitely use them in the future.
Denise H.
Thanks!
I was very happy with Kate and the Ansbacher team! I would be happy to go with them again for the next real estate transaction. Thanks!
Ralph H.
A Pleasure To Work With!
Barry is an expert attorney who has helped my organization immensely with Real Estate, governance & many other issues. His breadth of "off the cuff" knowledge is amazing, and his ability to drill down and focus on key issues without drowning in unnecessary details that waste time & effort has always made him a pleasure…
Steve Shapiro
An Amazing and Professional Team
Ansbacher Law firm - Barry Ansbacher, Thomas Jenks, and Zachary Roth - are an amazing and professional team!! If they represent you, you can rest assure they have your back!! We were selling our property, and had some unusual hiccups, but fortunately, Ansbacher Law represented us in the best possible way, each one outstandingly as…
A.S.
Amazing Experience!
I had an amazing experience with Ansbacher Law. They are always helpful and quick to respond to any question. They work as a team, so if one is out of the office, the other one will be available for you. They helped us through a complicated case with endless patience for all the issues that…
Leah S.
I Would Strongly Recommend
Barry Ansbacher is a knowledgeable and effective attorney. He has excellent communication skills, an impeccable track record, is a skilled litigator, and explains everything so that it can be easily understood. I would strongly recommend Ansbacher Law and Barry Ansbacher.
Suz
Eternally Grateful!
We are eternally grateful to Zach and Barry for taking our case and treating us with dignity, care, and compassion. Thank you.
Jose F.
I Would Definitely Use Them In The Future
Great people! They made me feel a lot better about the situation I was dealing with. I would definitely use them in the future if needed!
J. L.
Quality Legal Care
This firm has a longstanding tradition of providing quality legal care for their clients.
Lindsay I.
Thank You Again!
I contacted Ansbacher law to review a lengthy contract that needed to be done within 24 hours. Katherine, Zach, and Thomas worked together and knocked it out within 4 hours. I am beyond happy with their customer service, communication, and the way they translated questionable sections into verbiage that I could understand. I would use…
Cameron H.
Professional From Top To Bottom
We highly recommend Barry Ansbacher and the entire team at Ansbacher Law. They are professional from top to bottom: responsive and attentive to our deadlines and legal needs. We use them for all types of legal matters from contracts to litigation. The depth and breadth of their expertise is the primary reason that they are…
Sylvia J.
Great Family Feel!
They are great with customer service. My client hired them and won his case. My interactions with the firm were all stress-free. Great family feel from the entire firm. They all greet you with sincerity. Left a great impression on me.
C.T.
I Highly Recommend This Law Firm
I was having trouble with my homeowner's association who were trying to impose a very heavy fine and it just didn't seem correct, so I googled the matter and found Barry Ansbacher of Ansbacher Law and got the help I needed!! I'd highly recommend this law firm as they know the law and can explain…
Claire L.
These Folks Care
I have dealt with many legal firms in my day. Barry Ansbacher and his associates are as attentive and knowledgeable as they come. I have now used them for three home purchases as well as a business contract and cannot be more satisfied. These folks care and pay attention to details. Listen to their sage…
Elliot F.
Well Informed
Barry Ansbacher is an excellent attorney. I have known Barry for many years and have referred a number of people to him. He keeps his clients well informed and achieves excellent results for his clients.
Susan M.
Amazing Experience!
It has been an amazing experience. I will be happy to refer any of my family and friends to Ansbacher Law.
Christina D.
If You Need A Lawyer, Barry Ansbacher Is the One You Want
If you need a lawyer to represent you, Barry Ansbacher is the one you want to have
James J.
Caring & Knowledgeable
The attorneys and staff are caring and knowledgeable. This is the firm I want in my corner.
Susan M.
Outstanding value, completely satisfied!
The Barrington Oaks Homeowners Association has been working with Ansbacher Law for several years and we have never, not once, been less than completely satisfied. The response time is always quick and their attorneys are very accessible. One of the most important aspects of our relationship is their ability to explain otherwise complicated legal terminology…
Bill P.
Thankful for Teresa and Ansbacher Law
I can't begin to tell you how pleased I am with both the outcome of my case and my experience with Teresa and Ansbacher Law. The last year of my life has been so full of burden, pain, stress, confusion, and uncertainty. I am so thankful that Teresa was always there for me throughout this…
Terry
Highly Recommended!
I am a commercial real estate broker and have worked with several closing agencies. I cannot say enough how competent, thorough, aggressive, responsive, helpful, and KIND these guys are. Very highly recommended, especially if you're an agent looking for a closing team to bring complex deals to the finish line.
Brent
I Would Highly Recommend This Firm
Contacted Ansbacher Law with a sense of urgency. The operator connected me to a Legal Assistant that took my detailed information. Within a few hours the firm confirmed a meeting time with Mr. Ansbacher and accommodated my request for an in-person meeting versus Zoom. Barry and another attorney spent a full hour consulting with me…
Michelle
See More Reviews
Why Choose

Ansbacher Law?
Ansbacher Law is prepared to take on anything that stands in the way of you and just compensation. If a fair settlement is not achieved, Ansbacher Law will take your case to a judge, jury, or arbitrator. Many of our cases are from clients who were turned down by other firms for being cases that were too complex or too difficult to win. These are words you won't hear at Ansbacher Law.
Three Generations of Experience
Dedicated to Client Service
Strong Professional Reputation
Trial & Dispute Resolution Success
Strong Track Record
Highly Responsive