Bryan Rendzio,  Barry Ansbacher, and Terrell K. Arline are available to help resolve your dispute by serving as the mediator, arbitrator, or private trial judge. ADR, or alternative dispute resolution, is becoming an increasingly popular means to resolve disputes. Advantages include speed, cost, and privacy compared to resolving the dispute through a civil trial. Sometimes ADR is required by a Court order, or contractual agreement; other times it is used voluntarily by the parties to resolve the dispute. Contact our ADR attorneys today to learn about how we can assist you.
Mediation, Arbitration & Private Trials | Our ADR Attorneys Can Help
To schedule a mediation, arbitration, or private trial, email adr@ansbacher.net, call 904.737.4600 ext. 128 or schedule your appointment directly with our mediators by clicking on their profiles below.
Barry Ansbacher
Florida Bar Board Certified:
Real Estate Attorney
Construction Attorney
Condominium & Planned Development Attorney
Bryan Rendzio
Former Circuit Court Judge
Florida Bar Board Certified Construction Lawyer
Florida Supreme Court Certified Circuit Civil Mediator
Mediator, American Arbitration Association
Arbitrator, American Arbitration Association
(Judicial, Commercial, Construction, and Consumer Panels)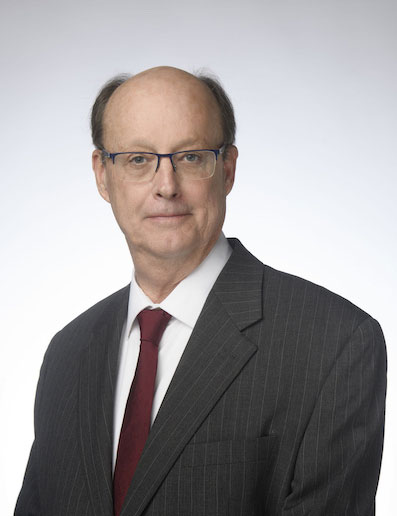 Terrell K. Arline
Land Use & Zoning Attorney
America's Best Lawyers, U.S. News & World Report (2020)
Florida Legal Elite 2014
NOW HOSTING IN-PERSON MEDIATION & ARBITRATION SERVICE FROM OUR NEW ORLANDO, FLORIDA OFFICES
Our North Florida Mediation & Conference Center is available for in-person and hybrid arbitration hearings and mediation conferences. The center features three large waterfront conference rooms and additional break-out and meeting rooms. With state-of-the-art video conferencing technology, HEPA filtration, and UV light HVAC sterilization, we provide a comfortable environment for in-person, remote, and hybrid events.
We can host your mediation at any of our five offices, at your location, or through Zoom videoconference. When we contact you to confirm your appointment, we will confirm your preferred location.
Appointments are booked as Half Day (Morning or Afternoon) or Full Day. However, please be prepared to continue beyond the allotted time, as sessions may be extended. If you prefer to schedule a session to begin at a time other than 9 am or 1 pm, please call us to make arrangements. When booking for a Full Day, the calendar will show all PM appointments as "No PM Times," but your reservation will be for the full day.
Please click here to review our mediator, arbitrator & private trial fee schedule
Please click  here for an overview of the mediation process and for disclosures associated with Florida court-ordered mediation
ADR options include mediation, arbitration, and private trials.
Mediation is a process where a neutral third-party facilitates a discussion between the disputing parties with the goal of reaching a settlement. A mediator does not take sides or advocate for any party. A mediator does not decide the dispute, rather, the role of the mediator is to assist the parties and help direct and focus the discussions. Mediation in Florida is governed by the Florida Supreme Court. Bryan Rendzio and Barry Ansbacher are certified circuit civil mediators and are licensed to serve as a mediator for civil disputes anywhere in Florida.
Arbitration is a private process in which an experienced, third-party neutral serves to resolve disputes without judicial intervention. Arbitration is different from mediation because the neutral arbitrator has the authority to render a decision. The arbitration process is similar to a trial in that the parties make opening statements, present evidence, and make closing statements to the arbitrator. However, unlike a traditional trial, arbitration is often a more cost-effective and efficient means of resolving disputes. Bryan Rendzio and Barry Ansbacher bring years of experience to your dispute as third-party neutrals. Moreover, Bryan Rendzio brings his knowledge and experience as a former Circuit Court Judge.
A Private Trial, under Section 44.104 of the Florida Statutes, is where a private lawyer (who must be a member of The Florida Bar in good standing for more than 5 years) acts as the Trial Resolution Judge by agreement of the parties. Once the parties reach this agreement, the Trial Resolution Judge presides over the case and trial itself in the same manner as if a circuit court judge or county court judge were presiding over the case. This process has several advantages. Unlike a traditional trial, the parties have the ability to choose who will decide the dispute. Unlike arbitration, the Trial Resolution Judge must adhere to the Florida rules of procedure and evidence. The process also offers increased access to the decision-maker, as well as a date certain for trial. Under this process, parties may agree to have a matter heard by a Trial Resolution Judge before or after a lawsuit is filed. Bryan Rendzio brings his knowledge and experience as a former Circuit Court Judge to this role.